As a team we love creating highly considered, effortless spaces. We consider it a privilege bringing our clients design dreams to life. We delight in the way people respond to & use the spaces we create. We love that every client & project challenges us in different ways. We love the people we work with and the variety in our day!
AARON GUERIN
DIRECTOR & PRINCIPAL ARCHITECTURAL DESIGNER
As a Director of LAD I'm extremely proud of our team & practice. With over 25 years design experience, I thrive on the challenges & variety this industry presents. I'm passionate about delivering quality architecture and collaborating closely with our clients to deliver a home / building truly reflective of their personality!

Outside of LAD I love to travel & spend quality time with my 3 boys and dogs, the latter of which rule the roost!
027 5777 141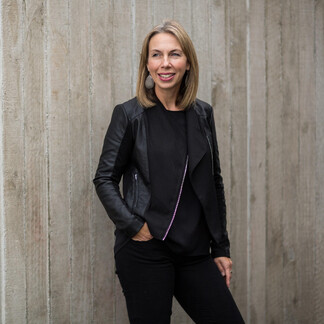 CHARLOTTE MARTIN
DIRECTOR & OFFICE MANAGER
As a Director of LAD my focus is to ensure that our clients receive excellent service & architectural design advice! I'm committed to creating a professional office environment, where clients feel relaxed & comfortable discussing their design dreams.
Personally, I'm an obsessed follower of the grand slam tennis circuit! I love down time with my family & the chaotic life that goes with having 3 crazy, uber energetic boys.
027 230 3169
NATASHA AMARASEKERA
ASSOCIATE
It's amazing what good design, innovation and cost effectiveness can achieve. I enjoy seeing clients get the most out of their projects by using leading edge materials that are aesthetically appealing, as well as practical and economical. award winning architectural designers & interior designers
Socialising is one of my favourite hobbies - going out with friends or catching up with family.
MIKE BAIRD
SENIOR ARCHICAD TECHNICIAN
My passion lies in seeing a design come to life through the power of 3D modelling. I love to work with new design ideas and technologies, and pay close attention to the structural aspects of projects to create architecture for our clients that 'ticks all their boxes'.
I have over 20 years experience in the architectural industry & am passionate about this profession!
I enjoy spending quality time with family, relaxing with my dogs, summer sports and love good food.
AIMEE VAN DER HOEVEN
ARCHITECTURAL DESIGNER & INTERIOR DESIGNER
Making client's visions a reality is my passion! Design is one part thinking, nine parts feeling. Its an emotional response to the world around us, an attempt to create something magical that reflects who we are & who we want to be. Design is about intelligently questioning how we live, what we need to live well & dreaming up unconventional ways to create soulful spaces that really matter to us.
Outside of LAD, I'm a lover of coffee, the wild west coast and long Sunday walks on the beach. Well travelled, gregarious & devoted to making precious memories with family and friends.
FRANK TIAN
3D VISUALISATION SPECIALIST & ARCHICAD TECHNICIAN
Architectural visualisation is the perfect blend between art and science; because to understand colours, you must first understand light. Through the use of computer softwares, we can often mimic reality, and it is always incredibly rewarding to see the clients' reactions when their projects come to life.
As an avid technologist, I am always tinkering with computers and other electronics. Otherwise you will find me relaxing (sometimes singing) to good music or volunteering at local charities. 3D visualisation specialist based in the waikato - cambridge, hamilton, raglan
VIVIAN GEHRMANN
ARCHITECT
The memories most precious to us are made in our homes! To me, architecture is not only what we see and feel, but also how it works. Every one of us lives life in a different way, which is why it's so important to listen and understand our client's individual needs and vision in creating their most important place in the world, the home of their dreams!

Having been born and raised in Bottrop, Germany, I have travelled many places and fell in love with beautiful New Zealand along the way. Spending time outdoors on the farm with our animals and unicycling remain my favourite ways to spend time outside of LAD.
ANDREW CHAMBERLIN
SENIOR ARCHITECTURAL TECHNICIAN & TECHNICAL LEADER
With a background in boat building I have a keen eye for detail. This knowledge compliments my passion for architecture which is ever evolving with new products and uses of space within our built environment. I enjoy using 3D modelling tools to create these spaces that deliver not only aesthetically, but functionally.

Outside of the office I like to spend time with my family and play badminton regularly to keep my body and mind in tune!